Events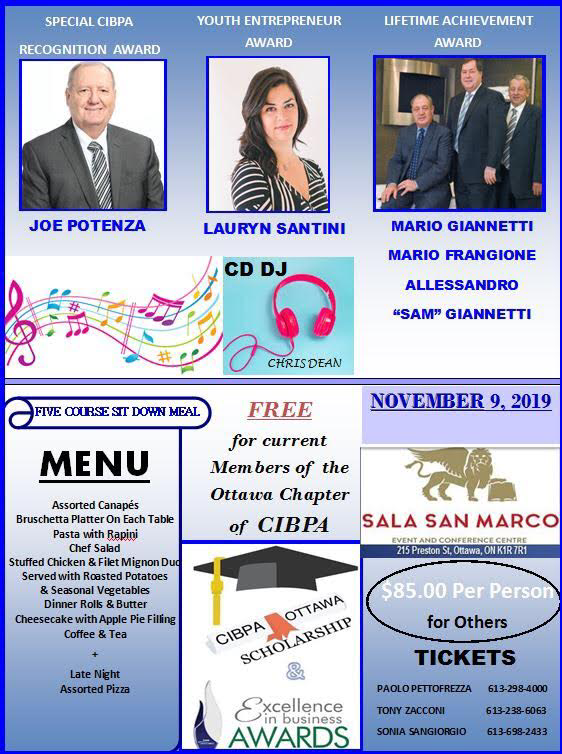 JOIN US SATURDAY NOVEMBER 9, 2019
6:00PM @ SALA SAN MARCO
AWARDS GALA SCHOLARSHIP & COMMUNITY
As we have for years, we will be honoring our Scholarship Recipients.
CIBPA Ottawa seizes this opportunity to also bridge the Italian community's youth
Of the academia to the pillars of the community business within the National Capital Region.
Special recognition will be given to the new
entrepreneurs that distinguished themselves within the Italian Community
as well at those who have marked this community for decades
Serving our great community.
THIS EVENT IS BROUGHT TO YOU BY
SALA SAN MARCO
&
CIBPA OTTAWA BOARD
President - Paolo Pettofrezza
Vice-President - Luciano Bentenuto
Treasurer - Joe Potenza
Secretary - Rosanna Falco
Director of Business Development - Antonino Romeo
Director of Social Networking & Youth Outreach - Steven James Travale
Director of Community Fundraising - Tony Zacconi
Director of Community Outreach - Tony Prinzo