Scholarship Brochure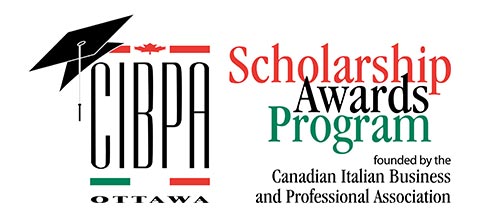 15th Annual Scholarship Awards Gala
Hosted by the Canadian Italian Business and Professional Association of Ottawa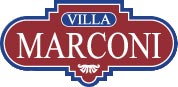 November 16, 2017
---
8:15 pm
Introduction of Honorary Chair
Pasquale (Pat) Santini : Kelly Santini LLP
Introduction of Speaker
Salvatore Cimmino – Vice President - Claridion Inc.
8:30 pm
Scholarship Awards Presentation
2017 Scholarship Award Recipients
Alexander Caputo
Alyssa Radulescu
Steven James Travale
---
Biography of Salvatore Cimmino
Salvatore Cimmino is the Vice-President of Claridon Inc., dedicated to Data Centers Infrastructure Management. Arriving in Canada 40 years ago from Torre del Greco, Italy and wanting to give back to the community, he has been a member of CIBPA Montreal since 2007, where he discovered the enormous contribution that Italians have made to this country. As VP of Communications, he managed to increase Social Network Platforms for the Montreal Chapter and became President in 2016. In his new role as President, he has cultivated relationships with other members and associations within the Montreal Italian Community, and was successful in recruiting young professionals to the Montreal Chapter Board as well as increasing its female membership.
---
2017 SCHOLARSHIP RECIPIENTS' PROFILE
Alexander Caputo –
Currently completing his Bachelor of Arts in Public Affairs with a specialization in Law, Security and Social Justice at Carleton University. A talented violinist, he studied at the National Capital Suzuki Violin School for 13 years, performed with the Stella Borealis Violin Orchestra and Suzuki Junior Performance group and continues to act as a mentor today. He is actively involved in the community in various ways, including applying for funding and organizing a sports-based event for newly arrived Canadian and Syrian refugee students. He has received several awards for outstanding academic achievement.
Alyssa Radulescu –
Currently completing her Bachelor of Arts in Second Language Teaching (French Immersion stream) at the University of Ottawa. She is a local entertainer, vocalist and Irish/jazz/tap dancer and has performed and competed in Montreal, Toronto, Disney World, Nashville and New York. She was a cheerleader, captain and assistant coach for the 67s Cheer and Dance Team and is currently Head Coach for the 67s Ice Girls. She is an ambassador of the Ottawa community and actively involved with the ALS Society of Canada. She and her family wrote the ALS Society of Ontario's theme song "I Celebrate All that You Are" and together have raised proceeds for the Society through various fundraising events.
Steven James Travale –
Currently completing his Bachelor of Arts in Politic Science at the University of Ottawa. He has been awarded numerous bursaries and scholarships for outstanding academic achievement and been actively involved in his community, particularly in the arts. He was a Youth Advisor on the Board of Directors for the Kincardine Theatre Guild and is currently on the Steering Committee for the Authentic Voices Productions. He is also involved in the Friends of Orphans Canada (FOTOCAN), has traveled to Nicaragua with FOTOCAN to help build infrastructure and assist medical clinics and is involved with the FOTOCAN Board of Directors.
---
ABOUT CIBPA OTTAWA
In 1961, the Canadian Italian Business and Professional Association (CIBPA) was established in Ottawa as a focal point for the local Italian-Canadian business community. Since its inception, the organization has been a leader in the Italian community, coordinating the pursuit of common objectives and interests of Italian Canadian business and professional activities.
Some of CIBPA Ottawa's accomplishments include:
Leader in fundraising for special community projects such as Villa Marconi Long Term Care Centre
Original promoters of Italian Week and founders of the Italian Carnival (precursor to Winterlude)
Founding member of the National Congress of Italian Canadians and the Canadian Ethnic Council
---
ABOUT THE CIBPA OTTAWA SCHOLARSHIP AWARDS PROGRAM
In 2002, CIBPA Ottawa successfully embarked on creating its own scholarship program in order to promote and assist access to post-secondary studies for students of Italian-Canadian heritage who reside in Ontario. Scholarships are awarded annually based on academic merit and community involvement.
Since the inception of the scholarship program, more than $50,000 has been awarded to many deserving Italian-Canadian students.
CIBPA Ottawa has initiated a capital fundraising campaign to raise $100,000 for the CIBPA Ottawa Scholarship Program. The funds will be invested to generate yearly scholarships for Italian-Canadian students and will ensure a lasting legacy for the scholarship program, CIBPA Ottawa and the city's Italian-Canadian community.